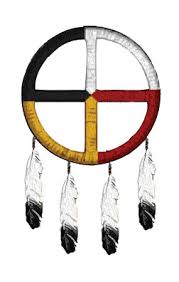 Adult & Youth
These government workforce development programs are funded at the federal level, and implemented on behalf of the Southern Ute Indian Tribe, Ignacio, CO.
Services
Employment and training services that address the needs of individuals in need of training, retraining, and skill upgrades, or assisted job search
Tutoring, alternative secondary school offerings, paid and unpaid work experiences, résumé writing, supportive services, mentoring, follow-up services, guidance and counseling
Application:
Download the application packet after clicking the link below.
Complete the application and the assessment form.
Gather the documents listed for eligibility
Contact the TTA Career Counselor at the SUCAP office, 285 Lakin Street in Ignacio CO.
Eligibility:
ADULT – 18 years or older
Proof of Indian Blood (Certificate/Letter of Indian Blood, Tribal ID, and Birth Certificate w/parent's verification as Native.
Proof of Residency (utility bill, rent receipt, voter's registration, etc)
Proof of age (see Application packet link for documentation you need)
Proof of Selective Service registration for males 18 or older (see Application packet link for documentation you need)
Low income or unemployed
YOUTH – 17 to 21 years of age
All of the above
Proof of low income status, either through receiving public support such as TANF or food stamps, or through income earned (see Application packet link for documentation you need)
One of the following situations:

Basic skills deficient (below 9th grade level in Reading and Math)
Foster child
Pregnant or parenting
School dropout
Offender
Run-away/Homeless
Needs additional assistance to complete education or get a job
Youth with a disability