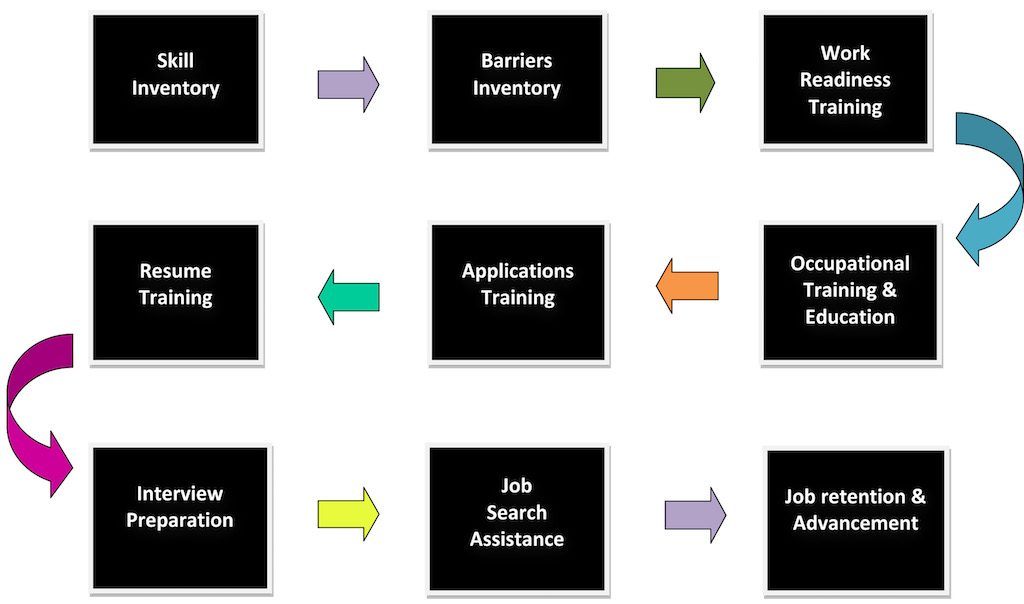 TTA operates employment and training programs in partnership with the Colorado Department of Labor & Employment (CDLE) and the Colorado Rural Workforce Consortium (CRWC).  Many TTA staff members are based in the Colorado Workforce Centers in the Southwest, South Central and Western workforce sub-areas, which are part of the CRWC.
In all of TTA's programs, there is a continuum of services available to assist participants in becoming better prepared for and more competitive in seeking and maintaining employment. The pathway to any occupation or career is built with these stepping stones.
Mission Statement:
To provide quality employment and training related services that assist individuals in improving their skills and attaining economic self-sufficiency.
Training Advantage Downloads